Used Cars for Sale in Sullivan, IN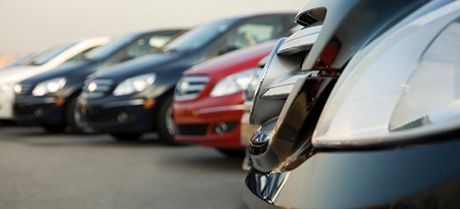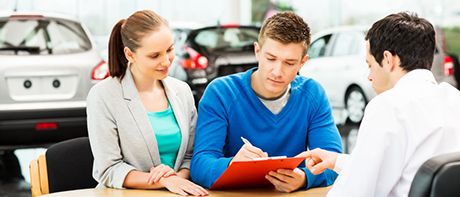 Are you finding it an impossible task to find an affordable vehicle that doesn't trade in cost for quality? If the answer is yes, then you need to visit your favorite dealership, Sullivan Auto Group, to get a glimpse at our used vehicles! When you first drive up to our lot you'll notice the abundance of pre-owned cars we have in-store for you.
No matter the type of used vehicle that you are looking for, we can guarantee that our dealership has you covered. With a multitude of makes like Chevrolet, Jeep, Dodge, Ram, plus a number of others, you'll be sure to find the used vehicle you've been dreaming about. If you wish to get an idea of the cars we have available, you can do so by utilizing our website, all you have to do is slide your cursor to the Pre-Owned Vehicles tab. Once you select this tab, you'll be lead to our current inventory of pre-owned vehicles. You can even move your arrow to the left side of the page to modify your search based on specifics like, Make, Model, Year, and most importantly Price. For even more savings, you'll be happy to know that we often exhibit promotions on our used cars, to witness these just narrow your search to Special. This is just one other way our dealership does everything we can to offer you a deal you deserve!
If you are worried about the quality of a used vehicle, you can put those thoughts behind you because our expert staff will only sell you a pre-owned car that they would be happy to own themselves. The cost of a used car at other dealerships may still not meet your budget, but with our number of vehicles under $10,000, you'll surely find a machine that doesn't burn a hole in your pocket. To get a look at these cars on our website, just modify your search to showcase the price range between $1,001-10,000. Upping the ante even more, you can also sell us the current vehicle that you sport, so you can use this money towards the new-to-you car that you want. To make your life easier, you can fill out the form right from the comfort of your home by sliding your cursor over to the Pre-Owned Vehicles tab and clicking on the Sell Us Your Vehicle portion. This form will ask for basic information like your name, phone number, and vehicle information. Once you hit submit, one of our staff members will give you a call to go over the next steps in the process.
If you are curious to see the used cars for sale in Sullivan, IN, up close and personal, head to your preferred dealership, Sullivan Auto Group, when you get a minute! If you have any questions, don't hesitate to ring us up at 812-268-4321. Our informative staff can't wait tell you more about what our dealership offers!
Sales Hours
(812) 268-4321
| | |
| --- | --- |
| Monday | 9:00 am - 8:00 pm |
| Tuesday | 9:00 am - 8:00 pm |
| Wednesday | 9:00 am - 8:00 pm |
| Thursday | 9:00 am - 8:00 pm |
| Friday | 9:00 am - 8:00 pm |
| Saturday | 9:00 am - 6:00 pm |
| Sunday | Closed |
Testimonials
Fast and Friendly Service!
3-30-2019
5 Stars!
3-19-2019
Love this place!
3-3-2019
Fantastic Service Department!
2-20-2019
Great Place to shop for New or Used Vehicles!
1-26-2019
Knowledgeable Employees!
1-12-2019
Great Service!
11-17-2018
Awesome Experience!
10-19-2018
Good Selection!
9-28-2018
we couldn't be happier with the staff!
9-13-2018
Great Place
8-17-2018
Great place to buy a vehicle
8-9-2018
5 Stars
8-1-2018
Local Buyer
7-26-2018
Return Customer
7-12-2018
Very Patient
7-3-2018
Wonderful Experience
6-21-2018
Read More