Tire Rotation Service near Vincennes, IN

Making sure that your tires are optimally gripping the pavement is pertinent to your safety, especially with the inclement weather that we experience in the Midwest year-round. That is why we at Sullivan Automotive Group are here to remind you to drop by for a regularly scheduled tire rotation. If this service goes ignored, it could result in a dangerous time spent behind the wheel. For more information, contact our Service Department at 812-268-4321.
Timeframe
For those who aren't fluent in automotive maintenance, it might be difficult to determine when you should stop by for a rotation. That is totally understandable, which is why we have a guideline laid out for you! First, it is important to understand what contributes to your tires eroding. Their lifespan is highly dependent on your driving patterns and the terrain you choose to conquer on a regular basis. So, if you are constantly roaring to high speeds or taking things onto tough surfaces, then you probably have to get this service completed more often. For starters, it is always a good idea to check your Owner's Manual for a manufacturer's recommendation. If you can't seem to find yours, then every six months or 7,000 miles will be perfect to ensure you are prepared for the road ahead.
Red Flags
There are a few warning signs that you should be aware of that will let you know your current set is nearing the end of its capability. To begin, if you notice your steering wheel start to vibrate when traveling at speeds in excess of 45 MPH, then that is the result of tire imbalance and indicates you are long overdue for a rotation. Another thing to take note of is if you are constantly having to refill your tires, even shortly after you have filled them up. You can always do an at-home assessment to see how they are faring. First, look for cracks in the sidewall. Then, insert a penny into the tread with Lincoln's head facing in. If you notice most of his head is visible, then it is about that time to visit our Service Department.
Service Department
When you drop by our location, we will gladly get to work immediately! While we have your vehicle elevated, we will also take a peek at your brake pads and any other components of your model that might need some upkeep. If we see anything, we will bring it to your attention and then start working when you give us the green light. If you have any questions beforehand, be sure to use our Ask a Tech form. Then, to secure a timeframe, use the Schedule Appointment form. We make it easy for your utmost convenience!
Are you ready for your tire rotation service near Vincennes, IN? If so, come down to Sullivan Automotive Group today at 2406 North Section Street in Sullivan, IN.
Service Hours
(812) 268-4321
| | |
| --- | --- |
| Monday | 8:00 am - 5:00 pm |
| Tuesday | 8:00 am - 5:00 pm |
| Wednesday | 8:00 am - 5:00 pm |
| Thursday | 8:00 am - 5:00 pm |
| Friday | 8:00 am - 5:00 pm |
| Saturday | Closed |
| Sunday | Closed |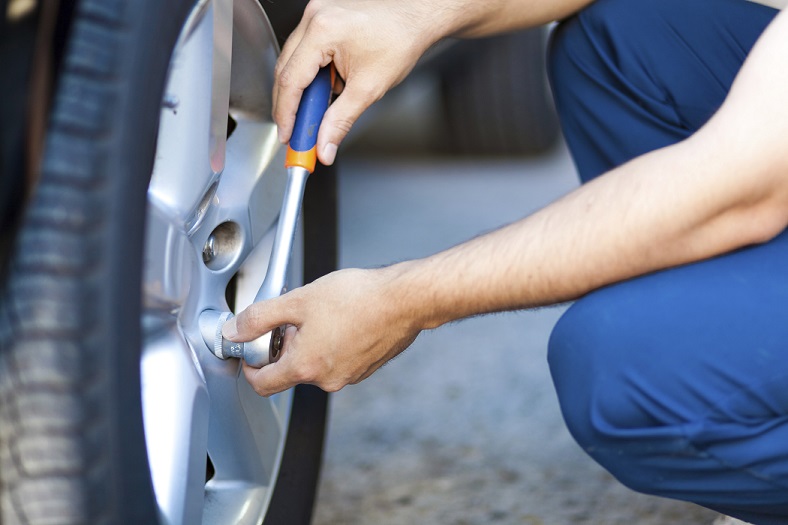 Testimonials
Fast and Friendly Service!
3-30-2019
5 Stars!
3-19-2019
Love this place!
3-3-2019
Fantastic Service Department!
2-20-2019
Great Place to shop for New or Used Vehicles!
1-26-2019
Knowledgeable Employees!
1-12-2019
Great Service!
11-17-2018
Awesome Experience!
10-19-2018
Good Selection!
9-28-2018
we couldn't be happier with the staff!
9-13-2018
Great Place
8-17-2018
Great place to buy a vehicle
8-9-2018
5 Stars
8-1-2018
Local Buyer
7-26-2018
Return Customer
7-12-2018
Very Patient
7-3-2018
Wonderful Experience
6-21-2018
Read More