Oil Change Service in Sullivan, IN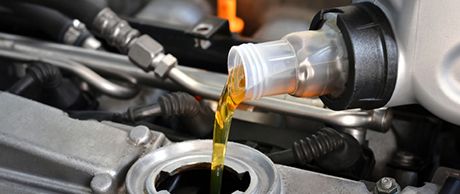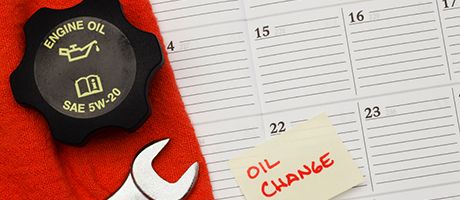 It's essential to keep your ride in tip-top condition, which is why getting an oil change every so often is important for the health of your vehicle. If you are in need of switching out that amber fluid in your precious vehicle, it's time to visit your local dealership, Sullivan Auto Group, so that our expert technicians can care for your car. Our dealership makes sure that the process is seamless and will get you back on the road in no time!
One of the most essential parts of your vehicle is the engine and a way to ensure that it stays in tip-top condition for years to come is by changing the oil. If you don't have a working engine on your vehicle, you basically don't have a car at all! A rule to go by in most cases is that you should receive an oil change for your vehicle every three to six months, which can change based on the car that you drive and how often you drive. Another determinant can be the weather that you encounter, so since we have pretty awful winters here in Indiana, you more than likely need an oil change more often. To get a better idea of when it is essential, you can always check the owner's manual of your vehicle!
To make your life a little easier, you can even schedule an oil change service from the comfort of your home. All you have to do is slide your cursor over to the Service & Parts tab and select the Schedule Appointment portion, which will then lead you to a form to fill out. This form will ask you for basic information like the make and model of your vehicle, the service you wish to be performed on your car and contact information. Once you submit this form, one of our experts will call you to confirm the appointment. If you wish to kill two birds with one stone, you can also receive another one of our services when you come in to get an oil change for your vehicle. The other services that we provide include, brake inspection, wheel alignment, tire rotation, plus many more. Sullivan Auto Group is your one-stop shop for all of your vehicular needs!
If you think it's about that time for an oil change service in Sullivan, IN, stop by your favorite dealership, Sullivan Auto Group! Our expert staff is here to serve and get you back in a car you can trust. We are located at 2406 North Section Street in Sullivan, IN, close to Country Porch.
Service Hours
(812) 268-4321
| | |
| --- | --- |
| Monday | 8:00 am - 5:00 pm |
| Tuesday | 8:00 am - 5:00 pm |
| Wednesday | 8:00 am - 5:00 pm |
| Thursday | 8:00 am - 5:00 pm |
| Friday | 8:00 am - 5:00 pm |
| Saturday | Closed |
| Sunday | Closed |
Testimonials
Fast and Friendly Service!
3-30-2019
5 Stars!
3-19-2019
Love this place!
3-3-2019
Fantastic Service Department!
2-20-2019
Great Place to shop for New or Used Vehicles!
1-26-2019
Knowledgeable Employees!
1-12-2019
Great Service!
11-17-2018
Awesome Experience!
10-19-2018
Good Selection!
9-28-2018
we couldn't be happier with the staff!
9-13-2018
Great Place
8-17-2018
Great place to buy a vehicle
8-9-2018
5 Stars
8-1-2018
Local Buyer
7-26-2018
Return Customer
7-12-2018
Very Patient
7-3-2018
Wonderful Experience
6-21-2018
Read More