Lease End Options near Rockville, IN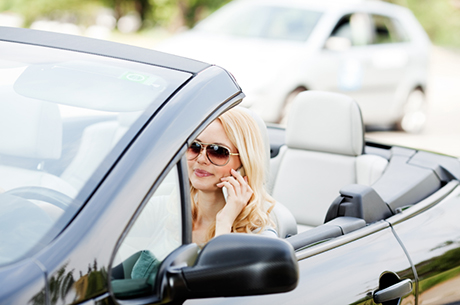 Sales Hours
(812) 268-4321
| | |
| --- | --- |
| Monday | 9:00 am - 8:00 pm |
| Tuesday | 9:00 am - 8:00 pm |
| Wednesday | 9:00 am - 8:00 pm |
| Thursday | 9:00 am - 8:00 pm |
| Friday | 9:00 am - 8:00 pm |
| Saturday | 9:00 am - 6:00 pm |
| Sunday | Closed |
Since leasing a vehicle has grown in popularity, there are still some folks that aren't entirely sure what it entails. Fortunately, you've come to the right place since the team at Sullivan Automotive Group would like to inform you on all of the ins and outs of this payment method. Additionally, you will also get to enjoy the flexibility to choose how you want the next automotive chapter to start, so continue reading to find out what your options are!
Lease Again
Since you are only borrowing the vehicle from our lot and only putting funds towards the depreciation and mileage, your monthly rate will be lower than its counterpart. One advantage that you get to reap when doing business with us is the selection of factory-fresh vehicles on our lot. We supply new models from Chevrolet, Jeep, Chrysler, and more. Because of that, your scope is broadened when it comes to finding your perfect ride. So when your time with your current leased vehicle is up, you can choose to spend a few more years with it or start up a new contract with something else you've spotted in our selection.
Purchase
As we've previously stated, our selection is definitely worth its praise. With new rides arriving on our lot, we are confident that you will find a set of wheels that takes your breath away. While leasing is typically geared towards individuals who like to keep up with the latest trends or don't want to be committed to a ride that they might not like after a few years, we understand minds can change. So if you've decided you don't want to give up your car of choice, you can pay off the remaining value until it's yours to keep.
Walk Away
Lifestyles and opinions change all of the time. So when your selected vehicle doesn't live up to your requirements, that's perfectly fine! We strive to provide a top-notch, individualized experience for every customer that walks through the doors, and if you would prefer to explore other options outside of our dealership, you can just hand in the keys and be on your way. If you have any further questions, feel free give our sales representatives a call at 812-268-4321.
Learn more about your lease end options near Rockville, IN, by heading down to Sullivan Automotive Group. We're located at 2406 North Section Street in Sullivan, IN.
Testimonials
Fast and Friendly Service!
3-30-2019
5 Stars!
3-19-2019
Love this place!
3-3-2019
Fantastic Service Department!
2-20-2019
Great Place to shop for New or Used Vehicles!
1-26-2019
Knowledgeable Employees!
1-12-2019
Great Service!
11-17-2018
Awesome Experience!
10-19-2018
Good Selection!
9-28-2018
we couldn't be happier with the staff!
9-13-2018
Great Place
8-17-2018
Great place to buy a vehicle
8-9-2018
5 Stars
8-1-2018
Local Buyer
7-26-2018
Return Customer
7-12-2018
Very Patient
7-3-2018
Wonderful Experience
6-21-2018
Read More