How to Winterize Your Car near Vincennes, IN

As we Midwesterners are well-aware, winter is quickly approaching. It can certainly be one of the most fun times of the year, but with it comes a number of unique challenges that we have to adapt to. One of these in particular is winter driving. It can be not just frustrating, but far more dangerous than being on the road during other seasons. To make sure you minimize the hazards of this period, come to Sullivan Automotive Group to prepare your vehicle for winter. We are conveniently located at 2406 North Section Street in Sullivan, IN.
Service at Sullivan Automotive Group
When you come into our service bay, an expert technician will be there to greet you and discuss what we plan to do to winterize your vehicle. This involves an overall inspection of different maintenance hotspots. We'll look at the wear on your tires and likely rotate them as well as checking and replacing brake pads to ensure that you have responsive stopping power at your disposal. We'll look at the state of your engine and battery to make sure you can confidently have power and heating if you drive in more remote areas, and inspect your wiper blades to make sure you'll be able to keep your windshield clear even when snow is falling. Finally, we'll look at your vehicle's fluids and top off anything that looks like it could use replacement. You'll be all geared up to face Jack Frost in no time at all!
What are Some Winter Driving Tips?
At Sullivan Automotive Group, we also like to advise our customers to make wise adjustments to their driving habits during the winter time. Everyone's time is valuable, but when you realize your safety could be at stake, slowing down starts to seem far more reasonable. Driving more slowly and making sure to leaving at minimum a car's length between you and surrounding drivers will make a world of difference. We also like to mention that if worst comes to worst, having supplies like warm clothes and blankets, water, and a repair kit might help keep you safe in an unwelcome situation.
Features
While you're here on our website, be certain that you check out our great Service Department. This provides you with a number of helpful features, so we're certain that you'll find at least one that will be useful. Have specific questions about your vehicle? Ask a Tech lets you chat with one of our trained mechanics! Want to skip the line the next time you come in? Just schedule an appointment online using our form. And you certainly don't want to miss out on some of our ongoing service specials, which could save you money on your next visit!
If you want to breeze through the winter season, then come to Sullivan Automotive Group an ask about how to winterize your car near Vincennes, IN. Our team will take excellent care of you and your vehicle.
Testimonials
Fast and Friendly Service!
3-30-2019
5 Stars!
3-19-2019
Love this place!
3-3-2019
Fantastic Service Department!
2-20-2019
Great Place to shop for New or Used Vehicles!
1-26-2019
Knowledgeable Employees!
1-12-2019
Great Service!
11-17-2018
Awesome Experience!
10-19-2018
Good Selection!
9-28-2018
we couldn't be happier with the staff!
9-13-2018
Great Place
8-17-2018
Great place to buy a vehicle
8-9-2018
5 Stars
8-1-2018
Local Buyer
7-26-2018
Return Customer
7-12-2018
Very Patient
7-3-2018
Wonderful Experience
6-21-2018
Read More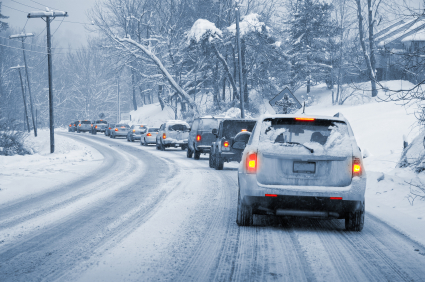 Service Hours
(812) 268-4321
| | |
| --- | --- |
| Monday | 8:00 am - 5:00 pm |
| Tuesday | 8:00 am - 5:00 pm |
| Wednesday | 8:00 am - 5:00 pm |
| Thursday | 8:00 am - 5:00 pm |
| Friday | 8:00 am - 5:00 pm |
| Saturday | Closed |
| Sunday | Closed |