Cabin Air Filter Replacement Service in Sullivan, IN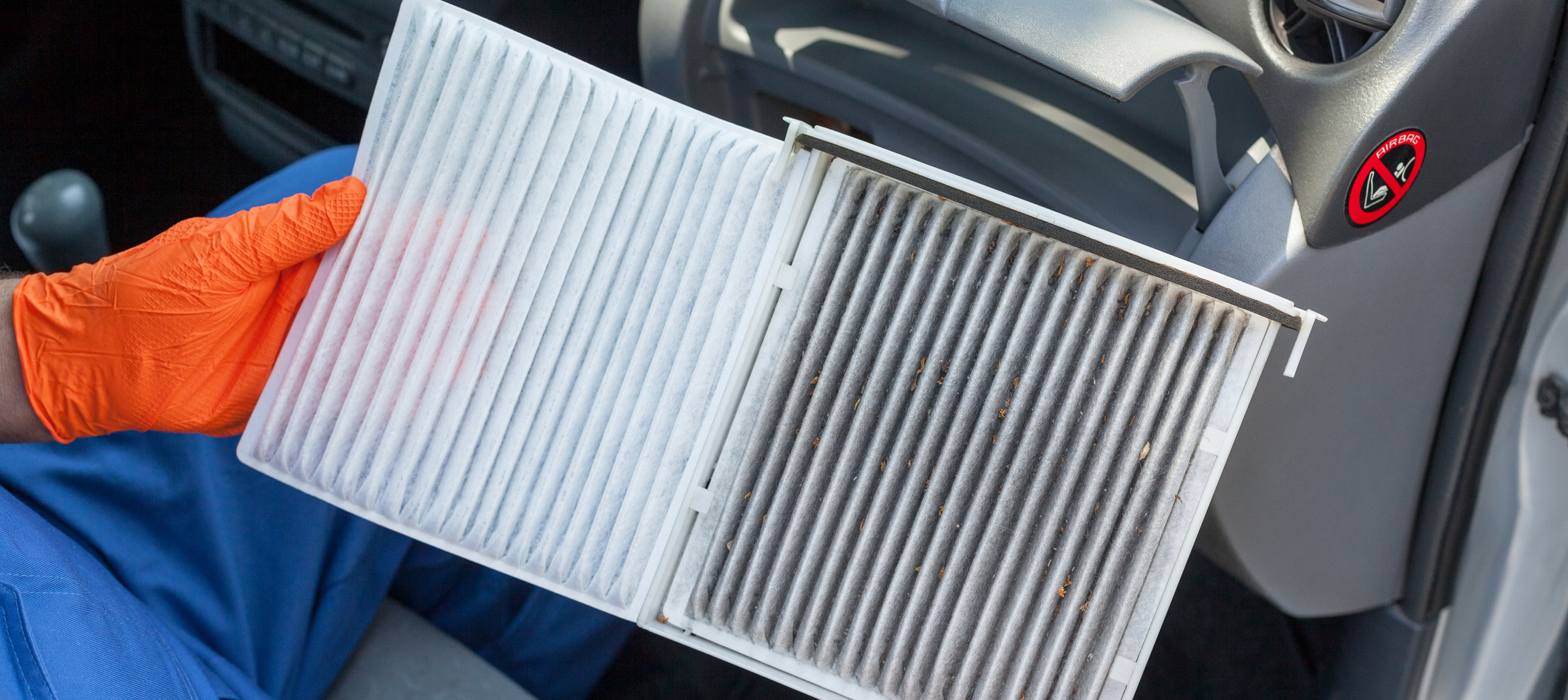 When you think of routine maintenance for your vehicle, you're bound to think of things like oil changes, tire rotations, and battery checks. However, one operation that might fall through the cracks is cabin air filter replacements. To learn why you should stay up to date on this task, continue reading below and then contact us at Sullivan Automotive Group when you can!
What Are the Benefits of a Cabin Air Filter?
Before we go any farther, let's talk about what you stand to gain by staying regular with your cabin filter replacements. Generally speaking, you can think of this component as the shield that blocks harmful airborne particulates from making their way into your lungs. It stops contaminants such as allergens, pollen, smog, spores, and other germs, which makes it a crucial aspect when it comes to the health of you and your passengers. Moreover, if you go with an option that features carbon, it will even mitigate musty odors inside your vehicle. That way, every excursion down the highway is a pleasant one.
When to Change Your Cabin Air Filter
It's always useful to know the recommended timeline to abide by when it comes regular maintenance. Our mechanics suggest having someone change your air filter once every year, so you can bundle it in with an oil change if that helps you remember. That being said, you can attain a more accurate schedule to follow by checking your vehicle's Owner's Manual. And, to alleviate any concern, your car is likely still okay if it's been a while since you've had this part swapped out. But, if you start noticing your climate system struggling, don't wait too long to schedule your appointment with our team.
Our Service Department
Whether you're in need of a cabin air filter replacement, brake check, or new transmission fluid, our Service Department is here to lend a helping hand. And, if you've just got a question regarding your vehicle's mechanics, you can get in contact with a member of our team by using the Ask A Tech form. To go the extra mile, we even include recent safety recalls on our website, making it easy for you to ensure your precious set of wheels is good to go. Last but not least, click on the Specials tab above to take a look at our generous discounts.
For cabin air filter replacement service in Sullivan, IN, we hope you visit the convenient location of Sullivan Automotive Group. Drop by today!

Service Hours
(812) 268-4321
| | |
| --- | --- |
| Monday | 8:00 am - 5:00 pm |
| Tuesday | 8:00 am - 5:00 pm |
| Wednesday | 8:00 am - 5:00 pm |
| Thursday | 8:00 am - 5:00 pm |
| Friday | 8:00 am - 5:00 pm |
| Saturday | Closed |
| Sunday | Closed |
Testimonials
Fast and Friendly Service!
3-30-2019
5 Stars!
3-19-2019
Love this place!
3-3-2019
Fantastic Service Department!
2-20-2019
Great Place to shop for New or Used Vehicles!
1-26-2019
Knowledgeable Employees!
1-12-2019
Great Service!
11-17-2018
Awesome Experience!
10-19-2018
Good Selection!
9-28-2018
we couldn't be happier with the staff!
9-13-2018
Great Place
8-17-2018
Great place to buy a vehicle
8-9-2018
5 Stars
8-1-2018
Local Buyer
7-26-2018
Return Customer
7-12-2018
Very Patient
7-3-2018
Wonderful Experience
6-21-2018
Read More