Buy vs Lease near Terre Haute, IN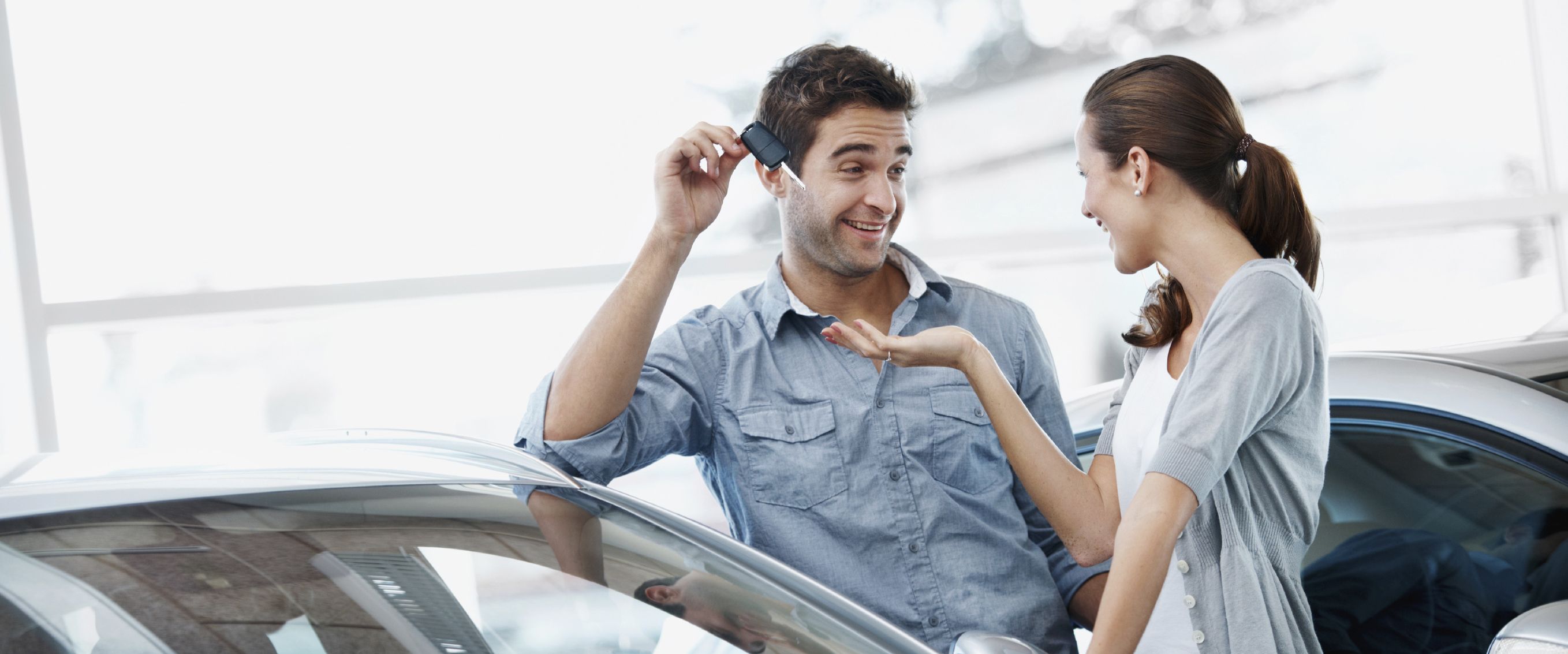 At Sullivan Automotive Group, we have diverse customers all of whom have different wants and needs in their next automobile. That's why we want to not only show you all the different vehicles and services that we have available for you, but also go over the different ways that you can get behind the wheel of the car you want. We hope that after reading this article, you'll have a clearer idea of whether you'd like to buy or lease your next ride. After that, you can visit us in person at 2406 North Section Street in Sullivan, IN.
Buy vs Lease
Buying and leasing are the two options you have for funding an automobile to drive, both with their own list of pros and cons. We're going to try to go through each one and give you as accurate an understanding as possible of what they entail. When you buy, you pay the full sticker price of the vehicle. Typically this is broken down into monthly payments by financing. This can be expensive, but at the end you'll entirely own your vehicle of choice. Leasing is a far cheaper method, but does not end with you owning your ride. You pay based upon the car's depreciated value, and the amount that you hope to drive the vehicle. This route offers a lot of flexibility for you, and enables you to frequently change vehicles and drive whatever is in style. For further questions, don't hesitate to contact us at 812-268-4321.
Inventory
Now that you're starting to have a clearer view of how to attain a new car, you can start to look for one! We make this easy at Sullivan Automotive Group. Just scroll up, click on the New Vehicles tab, and enjoy looking through all of our new inventory. We have popular makes like Chevrolet, Dodge, and Jeep, and a great filtering system that helps you narrow down your options based upon what you might want to drive. You can play around with this system until you've found a number of vehicles that might be right for you. Then, come to our dealership and test drive them!
Used Vehicles
We also want to offer a reminder that we have a large amount of used models available for our customers to peruse. These are all carefully inspected before becoming available for sale or lease, so you'll know that you're still receiving a quality piece of machinery. Best of all, they come at a far cheaper price than the new version of their particular model!
Now that you've seen the positives and negatives of whether to buy vs lease near Terre Haute, IN, you can come into Sullivan Automotive Group and start talking with our expert team about your options. We're excited to see you soon!

Sales Hours
(812) 268-4321
| | |
| --- | --- |
| Monday | 9:00 am - 8:00 pm |
| Tuesday | 9:00 am - 8:00 pm |
| Wednesday | 9:00 am - 8:00 pm |
| Thursday | 9:00 am - 8:00 pm |
| Friday | 9:00 am - 8:00 pm |
| Saturday | 9:00 am - 6:00 pm |
| Sunday | Closed |
Testimonials
Fast and Friendly Service!
3-30-2019
5 Stars!
3-19-2019
Love this place!
3-3-2019
Fantastic Service Department!
2-20-2019
Great Place to shop for New or Used Vehicles!
1-26-2019
Knowledgeable Employees!
1-12-2019
Great Service!
11-17-2018
Awesome Experience!
10-19-2018
Good Selection!
9-28-2018
we couldn't be happier with the staff!
9-13-2018
Great Place
8-17-2018
Great place to buy a vehicle
8-9-2018
5 Stars
8-1-2018
Local Buyer
7-26-2018
Return Customer
7-12-2018
Very Patient
7-3-2018
Wonderful Experience
6-21-2018
Read More